Our Team
Our coaches have a diverse set of skills and strengths to help you at any point in your fitness journey.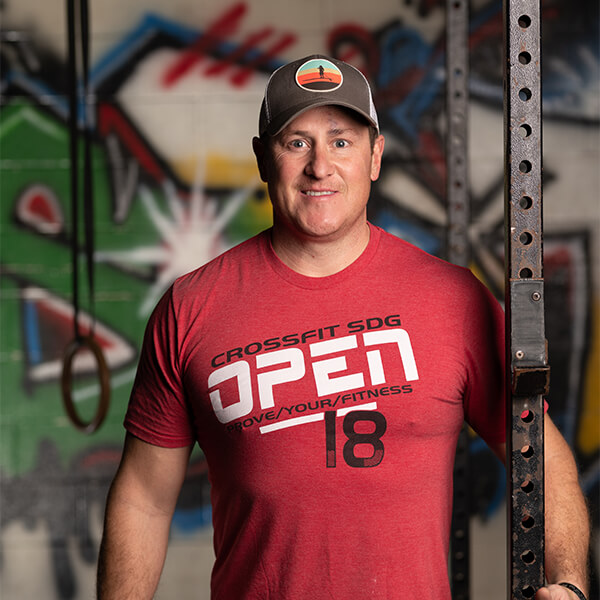 Clint Yates
Co-Owner / Coach
CrossFit L1
CrossFit L2
CrossFit Weightlifting
Clint Yates is the Co-Owner at CrossFit SDG and started his CF journey in DEC 2012, weighing in at a WHOPPING 300lbs! He was strong as an ox, but struggled walking a flight of stairs without being winded. He was sick and tired of feeling SICK AND TIRED. After his knee surgery and decided to take his friend's invite to CrossFit seriously. A few short months later he lost 50lbs and decided to get his CF-LV-1 certification to help others lose weight and feel better. Clint honorably served 20yrs in the Oklahoma Army National Guard and wants to give back to military/veterans, first responders, and student's by offering great discounts. He's a now a CF-Level 2 Trainer, completed CF Specialty Weightlifting Course, and completed Power Monkey Fitness combo clinic.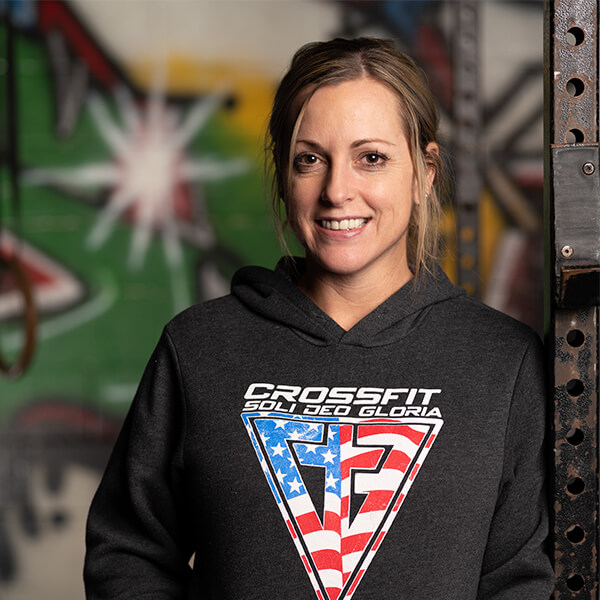 Kristy Herman
Co-Owner / Coach
CrossFit L1
CrossFit L2
CrossFit Weightlifting
Kristy Herman is the CO-Owner at CF SDG and the most well-rounded athlete. After completing a physique/bikini competition at 40, she decided to pack on muscle by joining CF SDG. She's competed numerous times in CF competitions with podium finishes. Before that, she completed 3 Full Iron-Man Triathlons, several half triathlons (Olympic and half distances), and multiple marathons. She's a CF Level 2 coach with a certificate in weightlifting. She's an advocate and expert in numerous nutritional lifestyle programs like KETO, Zone Diet, and Macronutrient counting. She's a mother of two beautiful teenage girls, Makenzy and Macy Herman. Both girls are very athletic just like her mom. Come around Kristy and you're sure to witness her giving nature as she confirms your achievements with her positive affirmations when she helps you attain your personal goals.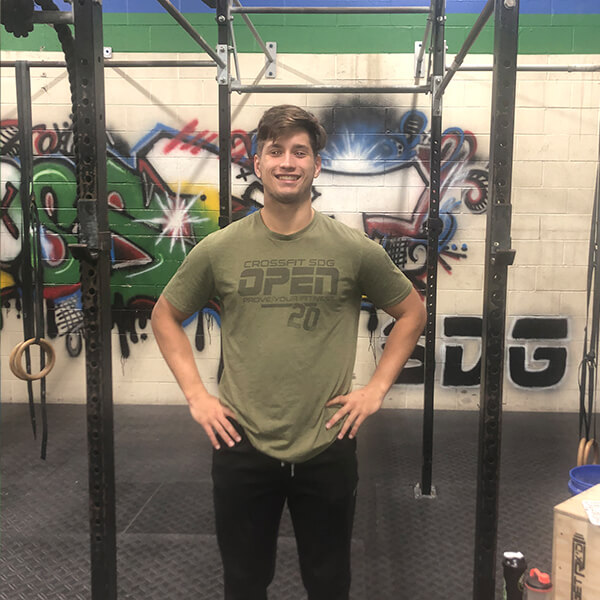 Jared Wyatt
Head Coach
Jared Wyatt started CrossFit in 2017 and received his CF L1 in 2018. His dad talked him into trying CrossFit, and since he was a high school wrestler he knew he would like the new platform to compete. His goal was to keep pursuing fitness and excellence to keep a competitive edge. His favorite thing about CF is that it gives him a mindset to tackle everyday tasks by applying the same intensity and work ethic. He loves to pursue excellence constantly and to do it with his CF community.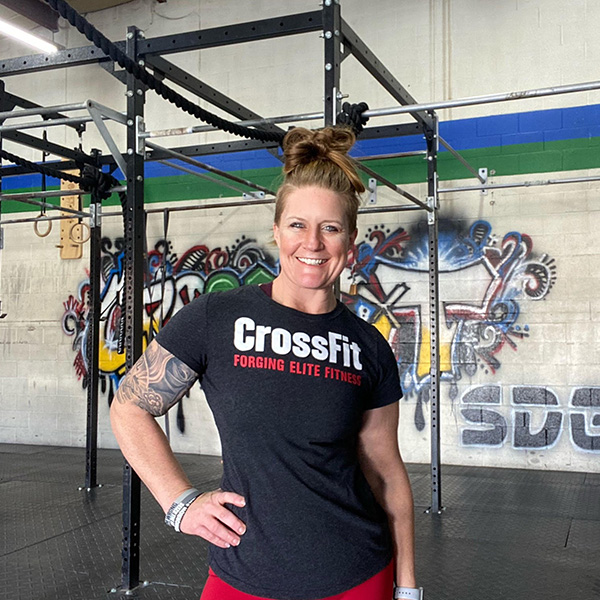 Jeree A. Milligan
Coach
Coach Jeree A. Milligan (JAM) started CrossFit to lose weight and get back into good physical shape. Now, she's a competitive crossfit athlete with several podium finishes since 2013. She enjoys this sport because it makes "real life" functionality easier. The methodology of this programming is scalable for her clients who can barely walk, to the D-1 college athletes she trains.
Certifications: B.S. in Communication, CrossFit Level-1 Trainer with continuing education in scaling, programming, running, rowing, and olympic lifts. CPT certification in Spring 2020.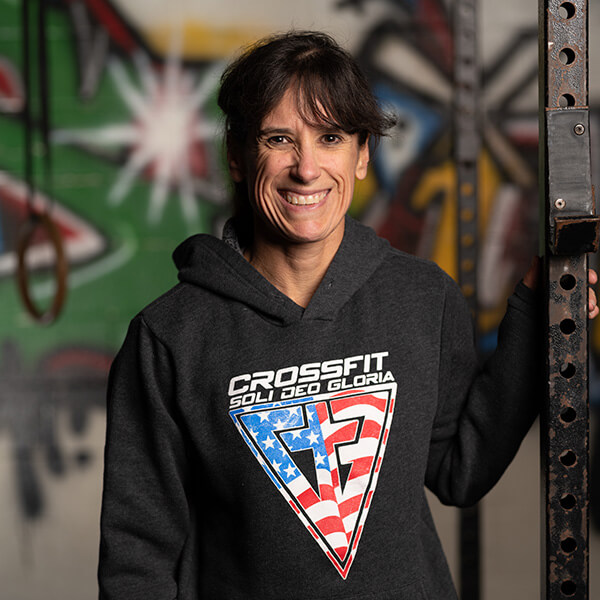 Debbie Wyatt
Coach
Deborah Wyatt is a long time member at CrossFit SDG and she outworks the majority. You see her before CrossFit class working on extra skill and strength work or helping others with their gymnastics skills. She's competitive in nature and started swimming at the age of 9, swam in college, and went on to compete in masters. She has competed in triathlons, other endurance events, a physique competition, and coached swimming for over 8 years. After spending over 30 years focusing on endurance sports she decided to go rogue and step outside her comfort zone. She chose to start CrossFit. She fell in love with the CF community and helping others in the gym. DEBBIE and her son, Jared Wyatt, completed the CF Level One training together and she plans to complete her Crossfit Gymnastics certification in May 2020. Her four boys are all athletic and two of them attend CF SDG. She invites the older community to come and try CF. The bodyweight and balance dynamics exercises are fun and will improve their health in their later years.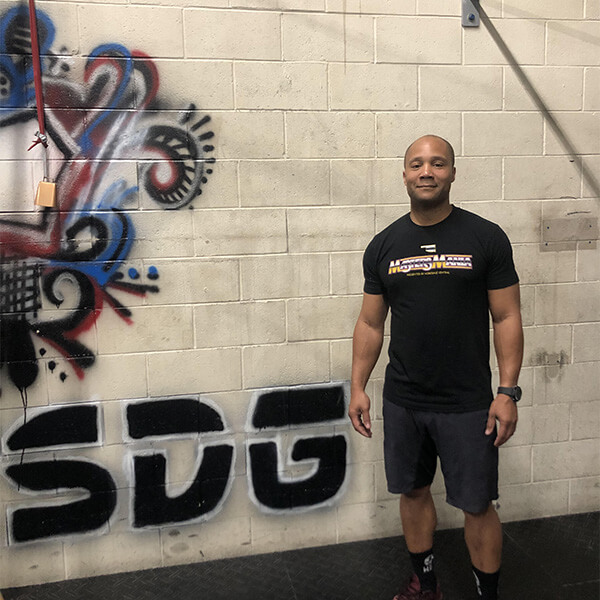 Bryan Vann
Coach
Bryan is a native of Chicago, Illinois. He served his country for 23 years in the U.S. Army as a tactical communications specialist. He now serves as a firefighter with the Oklahoma City Fire Department. His CrossFit journey began in 2014. He found that Crossfit enabled him to do so much more with his mind and body as a Soldier. He soon realized that you didn't have to be special to do gymnastics or Olympic weightlifting, you only have to be dedicated to learning how to use your body efficiently. Bryan was a Master Fitness trainer in the Army and earned his Personal Trainer certification with the International Sports Sciences Association in 2013 and later received his CrossFit L1 in 2017. Bryan loves coaching and helping others achieve their fitness goals.